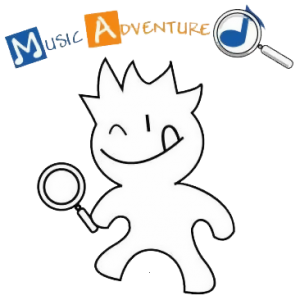 Music Adventure is a unique TWO-LEVEL group course created by Pro-Music's experienced teachers and modeled after the methods of renowned educators Orff and Kodály. It is specially designed for children from ages 4-6, using fun, innovative, and accessible means to instill a love of music and provide a strong foundation.
MUSIC ADVENTURE (4-6 YEARS)
In Music Adventure, students learn actively through games and activities, and our teachers engage their mind and body through a mixture of singing, dancing and the use of percussion instruments. Lessons are taught with an element of "play" helping the children learn at their own level of understanding. Upon completing the course, students become ready to proceed to private lessons of the instrument of their choice.
ABOUT MUSIC ADVENTURE
30 classes from September to June
55 minutes each lesson, once a week
Level 1
8 to 10 students per class with 2 teachers
Level 2
8 students per class with 2 teachers
Tuition
$18 per lesson x 30
Level 1 material fee, $60 plus tax
Level 2 material fee, $45 plus tax
*$15 registration fee is applicable to new students
Free assessment
Book an assessment now to experience the course before enrollment. Assessments are FREE, reservation is required.
What did our Parents Say…
Parent of Music Adventure, 2005
This was a really great class. I had a lot of fun. The teachers are great and VERY patient. The activities are clever and thought through carefully. I was impressed with the quality and creativity of the lessons. Great Job!
Parent of Music Adventure, 2009
At first I was unsure about the course but I have been having so much fun as my child.
Parent of Music Adventure, 2009
Thank you Music Adventure! Very good introduction program for children! Very fun, educational and energetic program